Foundation Certificate – Training
Online, In-person or:
Foundation Recorded Training
​Ideal for busy professionals who prefer an anytime, anywhere approach to their introductory training in RT. Complete your Foundation Certificate training (12 hours) online in carefully created Self-Paced programs that suit any lifestyle – anytime anywhere.
Contact Anna Emmerson, Heidi Di Santo, Tracy Lynch, or Philipa Thornton for a Self-Paced pre-recorded study introduction program in RT (Foundation Certificate).
2023 Livestream Online Workshops
Perfect for busy mental health professionals. Time-friendly global access to Resource Therapy Training programs delivered over online Zoom or Microsoft Teams is available for training.
Online workshop details including timetables and enrolments may be accessed via this link. Private and smaller class options may be available by contacting your preferred trainer directly.
​See the Directory of RT Trainers for a list of qualified trainers.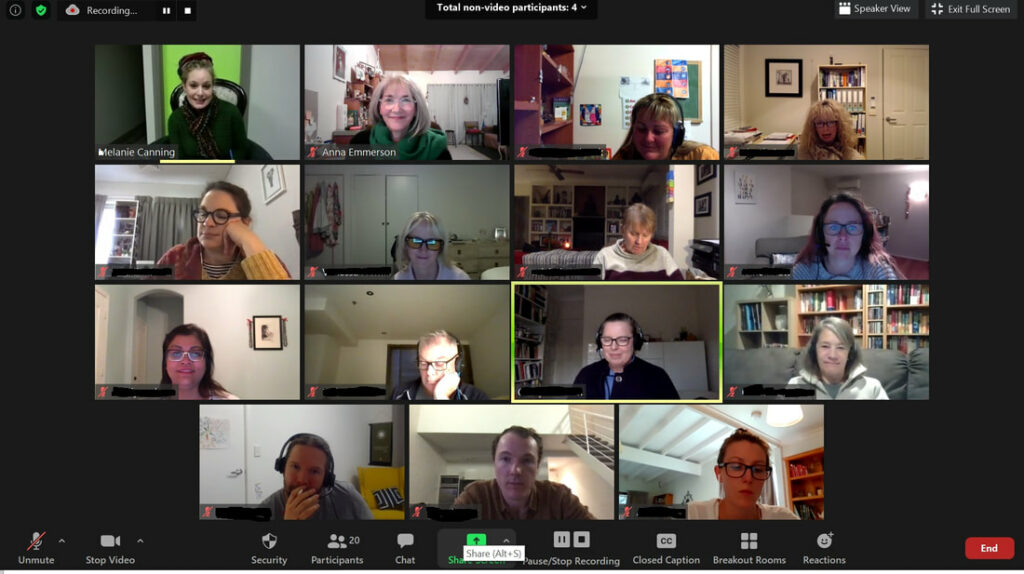 For more training options please contact us