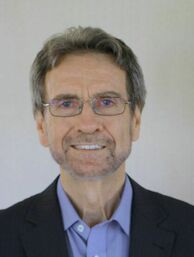 Gordon Emmerson is an Honorary Fellow in the School of Psychology at Victoria University, Melbourne, where he coordinated and taught, Undergraduate Majors, and Graduate and Masters programs for 18 years. During his active tenure at VU, Dr Emmerson introduced, designed, and coordinated the Graduate Counselling Program, and coordinated and taught the Masters in Counselling program; the Graduate in Health Counselling program; and the Bachelor's in Social Statistics and Research, in addition to supervising Masters and PhD Students.  He was granted his PhD at KSU (Kansas State University) in 1986. His Experimental Doctoral Dissertation was titled: A Psychological Analysis of the Effects Indirect Induction Hypnosis, Imagery, and Suggestion have on Goal Achievement. His PhD coursework covered four main areas: Individual Therapy; Group Therapy; Neuro-Psychology, and Social and Statistical Research. During his study he maintained an assistant-ship as a research consultant for staff and PhD students. On the same day that he completed his Orals gaining his PhD, Dr Emmerson was offered, and accepted, a Professorial position at KSU.
Prof. Emmerson went on to complete a one year APA (American Psychological Association) approved Post Doctorate Internship in Clinical Psychology at MSU (Montana State University, Boseman), before returning to Australia to take up a role in the School of Psychology at VU. Professor Emmerson has been on the Clinical Board of Psychologists with the APS (Australian Psychological Society) and currently maintains both his registration as a Psychologist and his membership in APS.
In January 2011, Dr Emmerson and Dr Peter Richard-Herbert, founded the Australasian Ego State Therapy Association (AESTA) with Dr Peter Richard-Herbert as the original and current President and Dr Emmerson, Vice President. AESTA continues to support Dr Emmerson's evolved parts theory and therapy.
In November 2011, Professor Emmerson assisted in the formation of Ego State Therapy International (ESTi) where he was the inaugural Vice President. Professor Emmerson taught Ego State Therapy using his personality theory and therapeutic techniques in Australia and abroad for a number of years prior to formally naming his distinct therapeutic and personality theory, Resource Therapy, in 2014.
In 2014, Prof Emmerson founded RTI, the International Umbrella Association for Resource Therapy, in order to provide accreditation, and maintain a canopy of ongoing support and resources to all local and international therapeutic students, graduates, trainers and wider the community interests of RT, including providing assistance to those searching for a specialist RT Therapist.
Dr Emmerson developed Resource Personality Theory and Therapy as well as developing Techniques for working with many psychological conditions over the course of his professional career, as a professor of psychology, clinical hypnotherapist, and teacher. As a registered Psychologist and member of the APS he has published numerous refereed articles and has conducted and published experimental clinical research.
Professor Emmerson has conducted workshops in Australia, South Africa, Europe, New Zealand, the US, Indonesia and the Middle East. He has accepted and continues to accept invitations to make keynote addresses on his therapeutic approaches to conferences and conventions around the world.
Professor Emmerson currently provides Foundation Training, the Clinical (practitioner) Qualification in RT, and the Advanced Clinical & Train the Trainer program in Resource Therapy. He also provides Statistical and Research Training for the Australian Consortium of Social and Political Research, Incorporated (ACSPRI) in Australia and the New Zealand Social Statistics Network (NZSSN) in New Zealand. Although he is often very busy with training, speaking, supervision, and teaching appointments, he also makes time to see clients privately in his office in Blackwood, Victoria.
He has written numerous books on the subject of counselling, psychological therapies (in particular Resource Therapy) and Research, Analysis & Publishing. When not travelling and training, Gordon Emmerson enjoys staying fit and walking through his vast backyard State Forest or hiking along the river near his home.​